Resilience for Doctors was set up, and is run, by doctors for doctors. Here's our core team.
Co-director/Lead Trainer Dr Chris Johnstone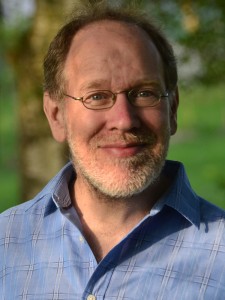 Chris qualified in London, with distinction, as a medical doctor in 1986, after a first degree combining medicine and psychology. His interest in resilience began in the early 1980s with a research project for his first degree looking at self-help strategies to help us cope with pain.
Over the last thirty years Chris has taught self-help skills for resilience and wellbeing in a wide range of settings – as a GP, as an addictions specialist, in adult education and in the workplace. Now living in the north of Scotland, Chris set up the ResilienceforDoctors.com project as part of College of Wellbeing .com, an online learning service offering training in skills and strategies that help us cultivate wellbeing.
Chris's interest in resilience strategies deepened when he struggled with low mood and burnout as a hospital doctor working 100-hour + weeks in the late 1980s. Recognising that endurance is only one aspect of resilience, he says, "If someone gets back problems from a poorly designed chair, we don't train them in resilience to put up with poor conditions. Instead we'd take an ergonomic approach and redesign the chair". Taking a similar view with working conditions, he successfully took his employers to court, setting a legal precedent ruling that whatever the hours of work in a contract, employers still had a legal obligation to protect health and safety at work.
Chris's books include Seven Ways to Build Resilience (Robinson, 2019), and, co-authored with Joanna Macy, Active Hope – how to face the mess we're in without going crazy (New World Library, 2012). He teaches online courses for resilience and wellbeing at https://resiliencetraining.net
Co-Director Dr Simon Wade
Simon is an experienced GP having qualified at Kings College Hospital, London in 1986, after which he undertook vocational training in West Sussex, before a spell working in Newfoundland,Canada. He settled into a full time GP partnership role in 1992 in Corby, Northamptonshire, and then, after 16 years left the practice for a better work life balance and has enjoyed freelance locum work since.
In 2012 Simon heard about a vet delivering CPD for vets as web based seminars – webinars, and realised that would be a valuable option for fellow GPs to save valuable time and money with online CPD as live and interactive webinars. And so Webinars for GPs came into existence; Simon has been sourcing speakers and hosting weekly CPD web events since 2013.
Simon has had a particular interest in Positive Psychology and Wellbeing and has run Mindfulness Based Stress Reduction (MBSR) courses as webinars for several years. In 2017 Simon realised there was a need for resilience and wellbeing training for GPs and other doctors and began researching this area with the aim to create a webinar based course. In the process of Simon's research he discovered Chris Johnstone and his resilience training at CollegeOfWellbeing.com. The opportunity to collaborate with Chris on providing a web based Resilience for Doctors course is one that Simon has embraced with a passion.
Simon is married to Jadz and they have a grown up blended family, enjoying walking Harry their border collie as well as four grandchildren. Simon still works part time as a locum GP. Simon runs online courses for GPs at https://webinarsforgps.com
Specialist Trainer/member of review panel: Professor David Peters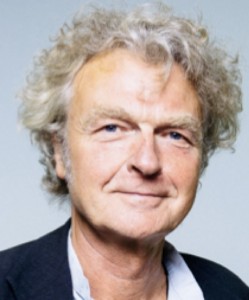 David is Clinical Director in the Faculty of Science and Technology at the University of Westminster where he directs the Centre for Resilience. He has worked as a GP, GP trainer and lecturer at St Marys medical school, before studying osteopathic medicine. From 1990 until 2005 he directed the complementary therapies programme at Marylebone NHS Health Centre, a ground-breaking Central London GP unit exploring new approaches to inner city healthcare.
David has co-authored six books and many articles about integrated healthcare.  He has a particular interest in health problems where resilience has broken down (including PTSD), or where pain and fatigue overlap, and in self-care for long-term conditions.